Use TWO WAY SMS messaging to send and receive replies, easily follow up on responses, and track who has responded and when.
Steps after API integration
You send SMS to your customers from your system, server or CRM (using SMS Messaging API), and put short code or long code* as sender ID
Customer receives SMS from your short code or long code*
Customer has a reply option via SMS
Your system receives your customer's SMS (via Text2reach Two-way SMS API)
*Your dedicated phone number to receive messages from your clients. A long code usually is an ordinary local mobile number of your country
Faster response time
Providing better response rates compared to email, two-way SMS allows you to have an instant conversation with your customers. Easily send and receive SMS to save time on business communications and increase engagement in a cost-effective way.
Stay connected
Have a seamless integration with your software using SMS API for sending and Two Way SMS API for receiving messages. Create automated triggers in your system to send notifications, reminders, or other information significant for your business.
Possible application
Learn how you can use our two-way SMS solution for your business
⌚️ Appointment reminders
Make sure your clients never miss an appointment by sending automated text message reminders
📝 Booking confirmations
Enhance every customer experience with automated booking and reservation confirmations
🚜 Employee communication
Keep your employees engaged and up-to-date with timely reminders via SMS
💻 SMS for IT notifications
Integrate SMS with your existing technology stack and deliver automated IT notifications for more reliable operations
💰 SMS for sales engagement
Use SMS promotions to drive higher engagement from customers, capturing their attention with personalized offers
🎤 SMS for event management
SMS helps manage each step of your event planning from organization, to event marketing and staff coordination
😎 SMS for customer support
Improve your customer support with two-way conversational messaging that allows customers to get in touch on their terms
🍔 Food delivery & online ordering
SMS enables direct communication with customers for online ordering and delivery to boost your profits
📲 SMS for feedback
Improve your business with customer feedback via surveys and respond to customer issues proactively with SMS
OUR CUSTOMERS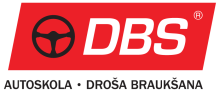 Jānis Vanks, Managing Director
"At Drošas Braukšanas Skola we use the integration of SMS messaging to inform our customers about the driving lesson timetables and any changes  effecting our services. The collaboration with Text2reach has helped to improve the quality of DBS's services and customer experience."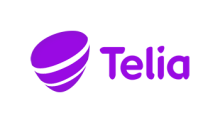 Mārtiņš Paurs, CCO Telia Latvija
Telia Latvija is a long-term customer of Text2reach. During this cooperation, Text2reach has perfectly demonstrated its service's quality, reliability, and continuity.

Ģirts Slaviņš, Managing Director
Since 2009 Text2reach has been a loyal partner for Mobilly for SMS notification services. When we develop our business, we always think long-term for both our customers and service providers. We have always been able to rely on SMS solutions provided by Text2reach and the high professionalism of the company's team.

Andis Sarkans, Business Operations
We are very pleased with our long-term collaboration with Text2reach in the area of sending A2P SMS to foreign countries.
We appreciate the professionalism and fast response from the company employees.
TRUSTED BY
Our team is ready to answer any question!
Choose a suitable time and date for a remote conversation with a Text2reach consultant. When you book a time slot for the conversation, you'll receive a Google calendar invitation with a link for your call in your e-mail. See you soon 😉