Take advantage of the most widespread messaging tool in the world.
SMS campaign sending tool
WEB-based SMS sending tool. Send SMS campaigns to your customer database, overview delivery reports, and analyse results.
Upload and store your customer database numbers
Register and use different sender names
Multipart SMS with up to 7 parts
Set the sending rate and schedule sending for the future
Generate and send unique codes
Send unique text to each customer
Apply "Unsubscribe link" and blacklist
Two-way SMS
Create a two-way SMS communication with your customers.
Text2reach provides virtual mobile numbers
When sending an SMS campaign, use this number as Sender Name
The customer will be able to send a reply SMS
The service is available in Latvia and abroad. To find out if a solution is available in your  preferred destination, contact us
The solution is available using Text2reach Two-way SMS API
SMS API connection
Connect your company's system to the Text2reach SMS API and create automated SMS sending.
View our SMS API functionality here
Create a free SMS account, add credits, generate API KEY and start using it straight away
Contact us to sign an agreement if you want a postpaid contract
API connection does not have a setup or monthly fee – pay only for SMS you send
🔒 Security
For our customer security, we use filters that prevent the same SMS from being sent several times over the span of 5 minutes.
We do not charge for messages that were sent to incorrect numbers.
We provide data storage in line with the ISO 27001 certification standard.
💰 Service costs
You can see the prices for sending SMS here
We apply lower rates when sending over 20000 SMS per month, contact us
OUR CUSTOMERS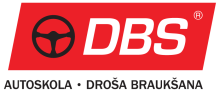 Jānis Vanks, Managing Director
"At Drošas Braukšanas Skola we use the integration of SMS messaging to inform our customers about the driving lesson timetables and any changes  effecting our services. The collaboration with Text2reach has helped to improve the quality of DBS's services and customer experience."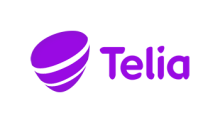 Mārtiņš Paurs, CCO Telia Latvija
Telia Latvija is a long-term customer of Text2reach. During this cooperation, Text2reach has perfectly demonstrated its service's quality, reliability, and continuity.

Ģirts Slaviņš, Managing Director
Since 2009 Text2reach has been a loyal partner for Mobilly for SMS notification services. When we develop our business, we always think long-term for both our customers and service providers. We have always been able to rely on SMS solutions provided by Text2reach and the high professionalism of the company's team.

Andis Sarkans, Business Operations
We are very pleased with our long-term collaboration with Text2reach in the area of sending A2P SMS to foreign countries.
We appreciate the professionalism and fast response from the company employees.
Calculate SMS sending costs
The prices are the same for both the SMS WEB sender and for sending SMS through API. We apply lower rates when sending over 20000 SMS per month, contact our professionals
TRUSTED BY
Our team is ready to answer any question!
Choose a suitable time and date for a remote conversation with a Text2reach consultant. When you book a time slot for the conversation, you'll receive a Google calendar invitation with a link for your call in your e-mail. See you soon 😉