SINCE 2009
SMS messaging 2
Send SMS to 190 countries. Send reminders, notifications or information to your customers. Use SMS API or SMS WEB sender, receive reports, automate processes.
TRUSTED BY
SMS SOLUTIONS
SMS – the most convenient way of sending information and communicating with customers
Use SMS for marketing, sending reminders or registration codes for two-factor authentication. SMS is still the fastest and most convenient communication channel.
SMS WEB tool
WEB-based SMS sending tool for fast and easy communication with customers. Manage your customers' mobile number databases, compose SMS texts, send them right away or schedule them for the future. Review delivery reports.
SMS API Integration
Integrate Text2reach with your system, using SMS API connection and send SMS automatically. Create automated notifications or reminders, send codes, and confirm account registrations.
Two-way SMS
Use two-way SMS messaging to send and receive replies, easily follow up on responses, and track who has responded and when. Providing better response rates compared to email, two-way SMS allows you to have an instant conversation with your customers.
✉️ Send information to customers
Use it to send reminders and notifications to your customers
✔️ Confirm transactions
Send payment notifications, tickets, or order confirmations
📊 Develop your business
Attract new customers and build customer loyalty by creating SMS marketing campaigns
🔑 Two-factor authentication
One-time password for confirming registration
🔐 SMS PIN codes
Check phone numbers, confirm login information or authorize your customers
OUR CUSTOMERS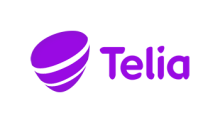 Mārtiņš Paurs, CCO Telia Latvija
Telia Latvija is a long-term customer of Text2reach. During this cooperation, Text2reach has perfectly demonstrated its service's quality, reliability, and continuity.

Ģirts Slaviņš, Managing Director
Since 2009 Text2reach has been a loyal partner for Mobilly for SMS notification services. When we develop our business, we always think long-term for both our customers and service providers. We have always been able to rely on SMS solutions provided by Text2reach and the high professionalism of the company's team.

Andis Sarkans, Business Operations
We are very pleased with our long-term collaboration with Text2reach in the area of sending A2P SMS to foreign countries.
We appreciate the professionalism and fast response from the company employees.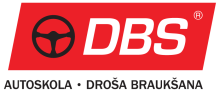 Jānis Vanks, Managing Director
"At Drošas Braukšanas Skola we use the integration of SMS messaging to inform our customers about the driving lesson timetables and any changes  effecting our services. The collaboration with Text2reach has helped to improve the quality of DBS's services and customer experience."
API SOLUTIONS
Text2reach API connections – for automated business communications solutions
Text2reach offers variety of API integration opportunities: SMS, WhatsApp, Two-way SMS, SMS payment API and number validation service. Easy to integrate into your business management system for a more convenient communication with customers.
Our team is ready to answer any question!
Choose a suitable time and date for a remote conversation with a Text2reach consultant. When you book a time slot for the conversation, you'll receive a Google calendar invitation with a link for your call in your e-mail. See you soon 😉