An SMS API provides a simple and powerful way for developers to connect to an SMS gateway and send messages quickly and easily. API is safe, reliable, flexible and allow any application, website, or system to send or receive messages around the globe.
Advantages of SMS API
•  Automation for more efficiency
•  Greater visibility and tracking
•  Flexibility with more functions
•  Fast, reliable, and safe delivery
•  Integration with other systems
•  Clear results and reporting
🌏 Global reach
Send SMS to your customers in 190 countries.
📞 Free support
Get in touch with a real person when you have questions or need a hand. Included free with all of our services.
📖 No hidden fees
Fair and transparent pricing. Pay only for the messages that you send.
📊 Analytics
See how your messages are performing. Get campaign delivery reports and statistics.
💥 Scalability
We are here to handle any volume of messages your company needs to send.
TRUSTED BY
OUR CUSTOMERS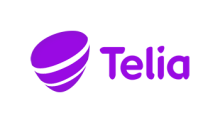 Mārtiņš Paurs, CCO Telia Latvija
Telia Latvija is a long-term customer of Text2reach. During this cooperation, Text2reach has perfectly demonstrated its service's quality, reliability, and continuity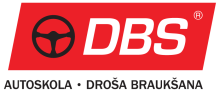 Jānis Vanks, Managing Director
"At Drošas Braukšanas Skola we use the integration of SMS messaging to inform our customers about the driving lesson timetables and any changes  effecting our services. The collaboration with Text2reach has helped to improve the quality of DBS's services and customer experience."

Ģirts Slaviņš, Managing Director
Since 2009 Text2reach has been a loyal partner for Mobilly for SMS notification services. When we develop our business, we always think long-term for both our customers and service providers. We have always been able to rely on SMS solutions provided by Text2reach and the high professionalism of the company's team.

Andis Sarkans, Business Operations
We are very pleased with our long-term collaboration with Text2reach in the area of sending A2P SMS to foreign countries.
We appreciate the professionalism and fast response from the company employees.
Calculate SMS sending costs
The prices are the same for both the SMS WEB sender and for sending SMS through API. We apply lower rates to volumes above 20000 SMS per month, contact our professionals
Our team is ready to answer any question!
Choose a suitable time and date for a remote conversation with a Text2reach consultant. When you book a time slot for the conversation, you'll receive a Google calendar invitation with a link for your call in your e-mail. See you soon 😉